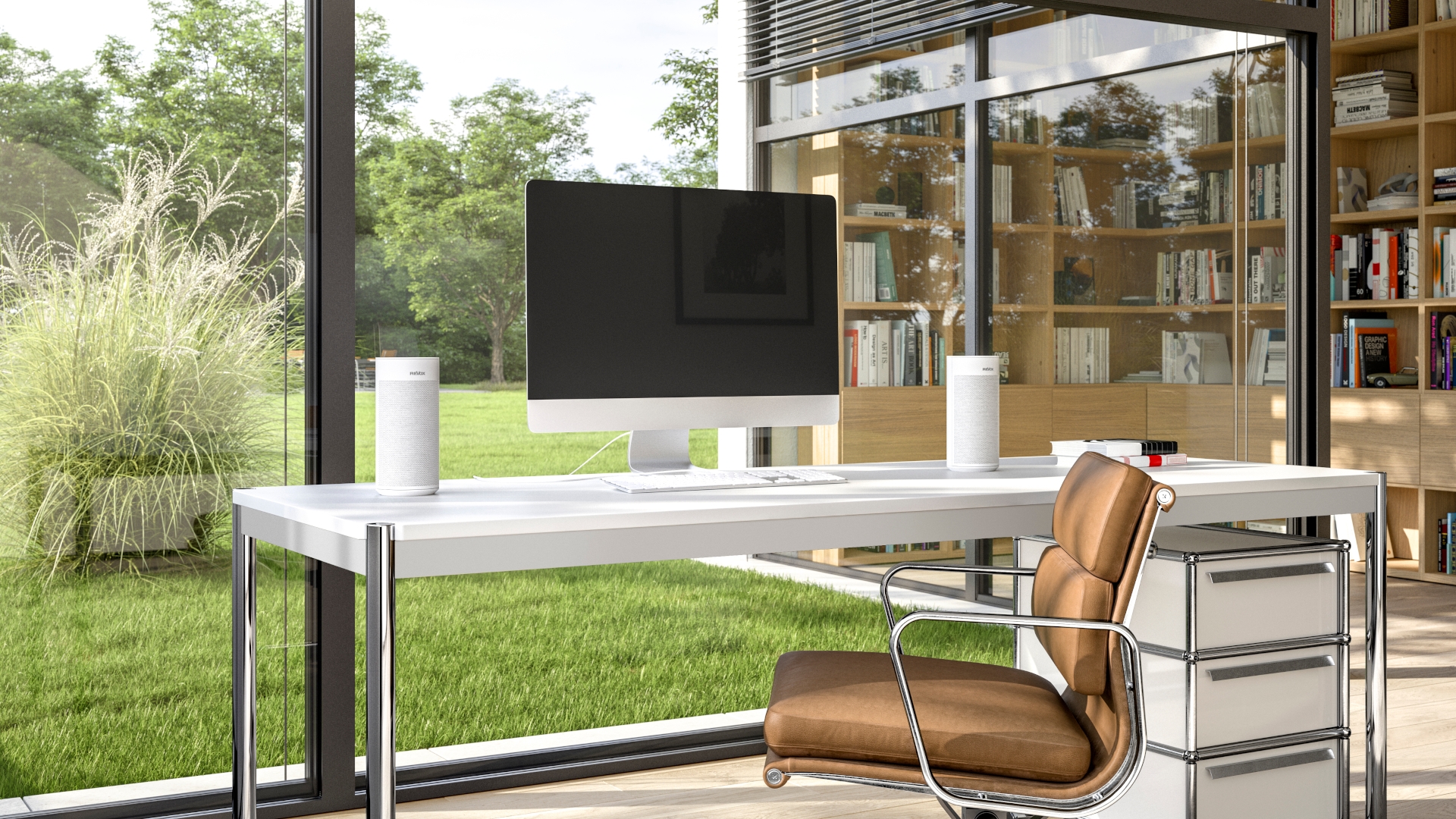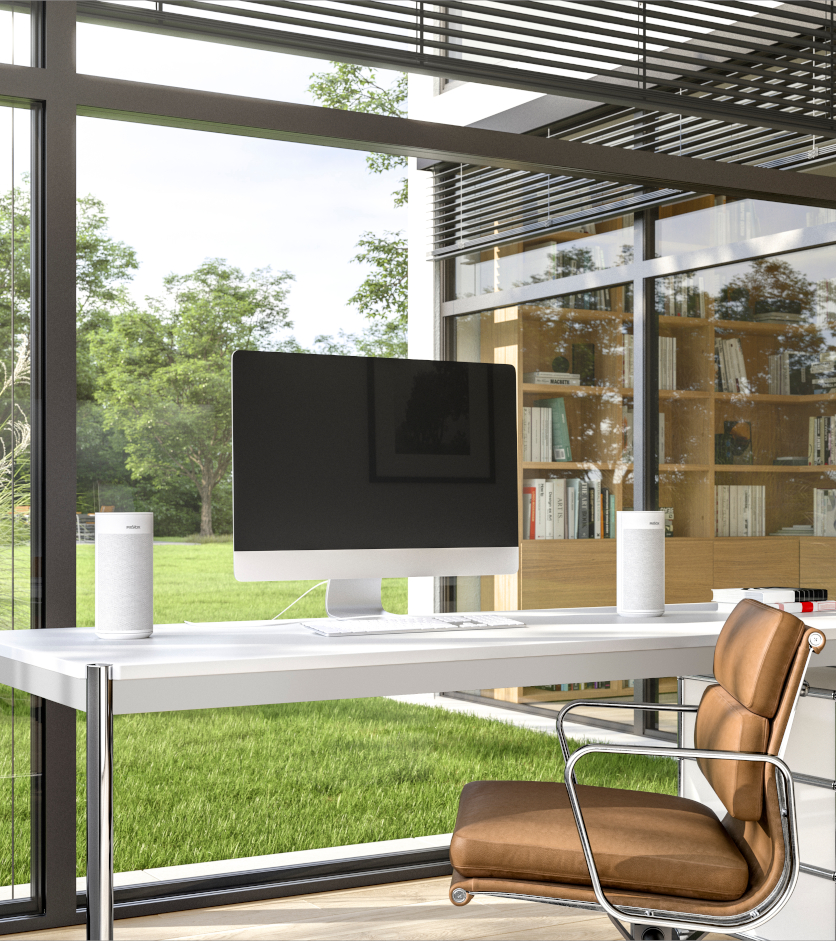 The wired stereo set
A STUDIOART A100 Room Speaker connected by cable with a P100 Room Speaker for the unique stereo sound.
Single product info for the set:
STUDIOART A100 Room Speaker learn more here.

Active speaker with highest playback quality up to 192 kHz/ 24 bit. Integrated bass reflex technology. The control panel allows access to music sources at any time, even without the Revox App. Battery and mains operation possible. Combination options with other STUDIOART products via radio (KleerNet).
Thanks to its built-in rechargeable battery, it delivers seven hours of music enjoyment. It plays studio sound quality via WiFi, Bluetooth and Apple AirPlay. It understands your music collection, but also iRadio, Spotify, Tidal and Deezer.

STUDIOART P100 Room Speaker learn more here

The P100 Room Speaker is the customised and wired complement to the A100 active speaker (can only be used in conjunction with an A100). As an excellent passive speaker, the STUDIOART P100 likes to play big and enrich your sound world with a complete stereo experience. Of course, in the same fine design and identical manufacturing quality as the A100.
Color combination: 1x A100 white, 1x P100 white