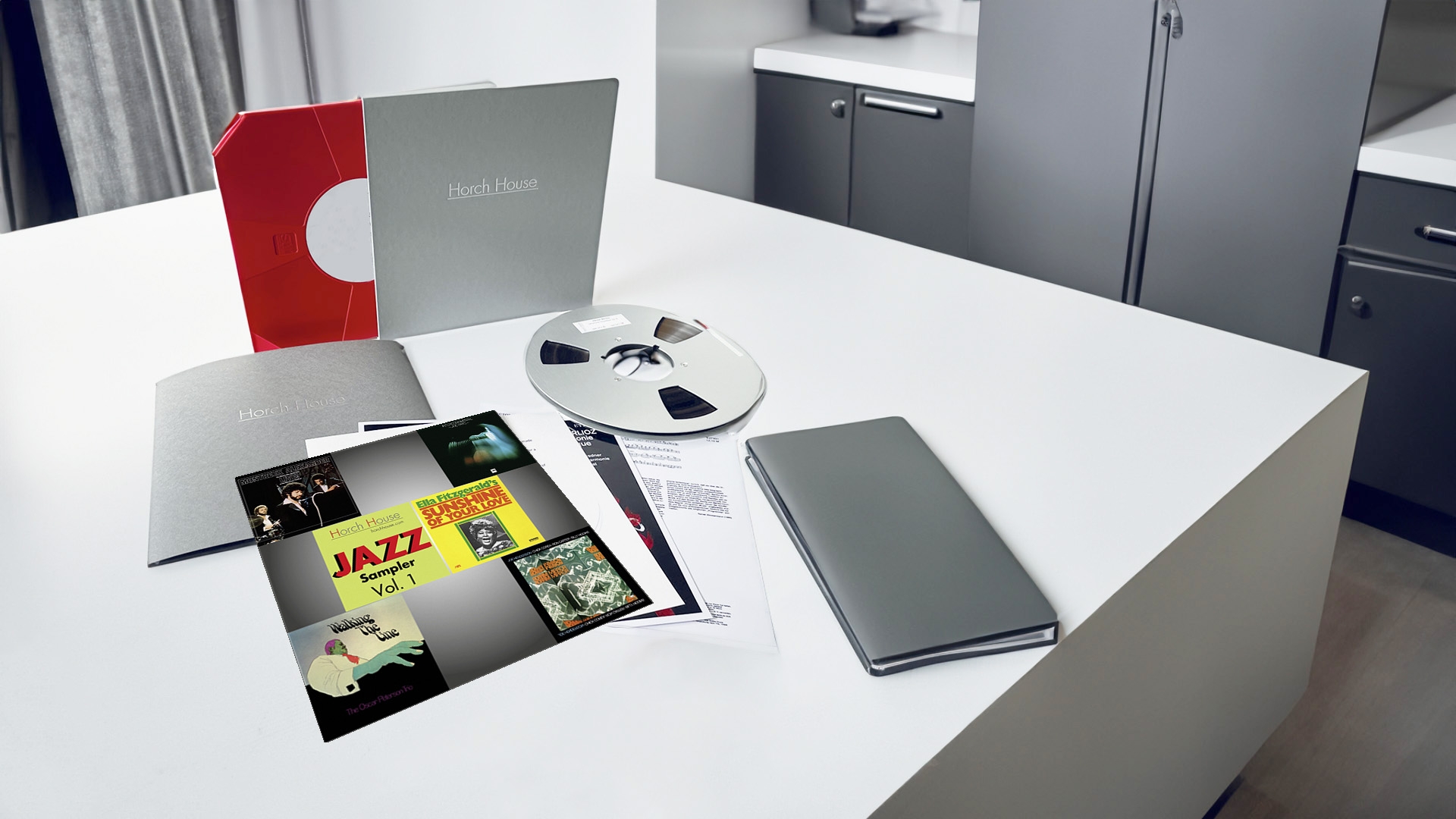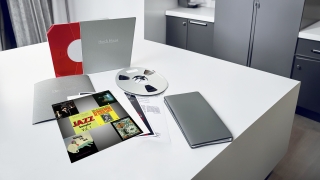 Horch House - Jazz Sampler Vol. 1 26.5 cm
The Monty Alexander Trio
Album: Live At The Montreux Festival
Title: Nite Mist Blues
Monty Alexander (piano), John Clayton (bass), Jeff Hamilton (drums)
Recording: 1976

Ella Fitzgerald
Album: Sunshine Of Your Love
Title: Hey Jude
Accompanied by the Tommy Flanagan Trio
Tommy Flanagan (piano), Ed Thigpen (drums), Frank De La Rosa (bass)
Recording: 1969

The Oscar Peterson Trio
Album: Walking The Line
Title: Rock Of Ages
Oscar Peterson (piano), Jiri Mraz (bass), Ray Price (drums)
Recording: 1970

Joe Pass
Album: Intercontinental
Title: Cloe
Joe Pass (guitar), Eberhard Weber (bass), Kenny Clare (drums)
Recording: 1970

Joe Henderson, Chick Corea
Album: Mirror, Mirror
Title: Mirror, Mirror
Joe Henderson (tenorsaxophone), Chick Corea (piano), Ron Carter (bass), Billy Higgins (drums)
Recording: 1980
Label: Various
The tape is produced for you personally by our partner Horch House.
For 10 years now, master tape copies of renowned labels such as Deutsche Grammophon, MPS, Sony Music, Warner Music and various others have been released under the Horch House label. Horch House produces master tape copies that are dedicated to fidelity and provide an outstanding sound experience with your tape machine. In order to achieve this fidelity, the working basis is the original master tape of the respective recording. A production master is created from this and then forms the base for your personal copy. Horch House relies exclusively on Studer | Revox tape recorders for production.
Created personally for each customer. Returns are therefore excluded.
Please also note the technical details
Technical details
dimensions
weight (kg): 0
depth (mm): 0
height (mm): 0
width (mm): 0
Recording level
320 nWb/m
Tape material
RTM LPR90, metal reel
Recording format
1/4 inch, 2-Spur
Recording speed
38 cm/sec - 15 IPS
Technical details
dimensions
weight (kg): 0
depth (mm): 0
height (mm): 0
width (mm): 0
Recording level
320 nWb/m
Tape material
RTM LPR90, metal reel
Recording format
1/4 inch, 2-Spur
Recording speed
38 cm/sec - 15 IPS