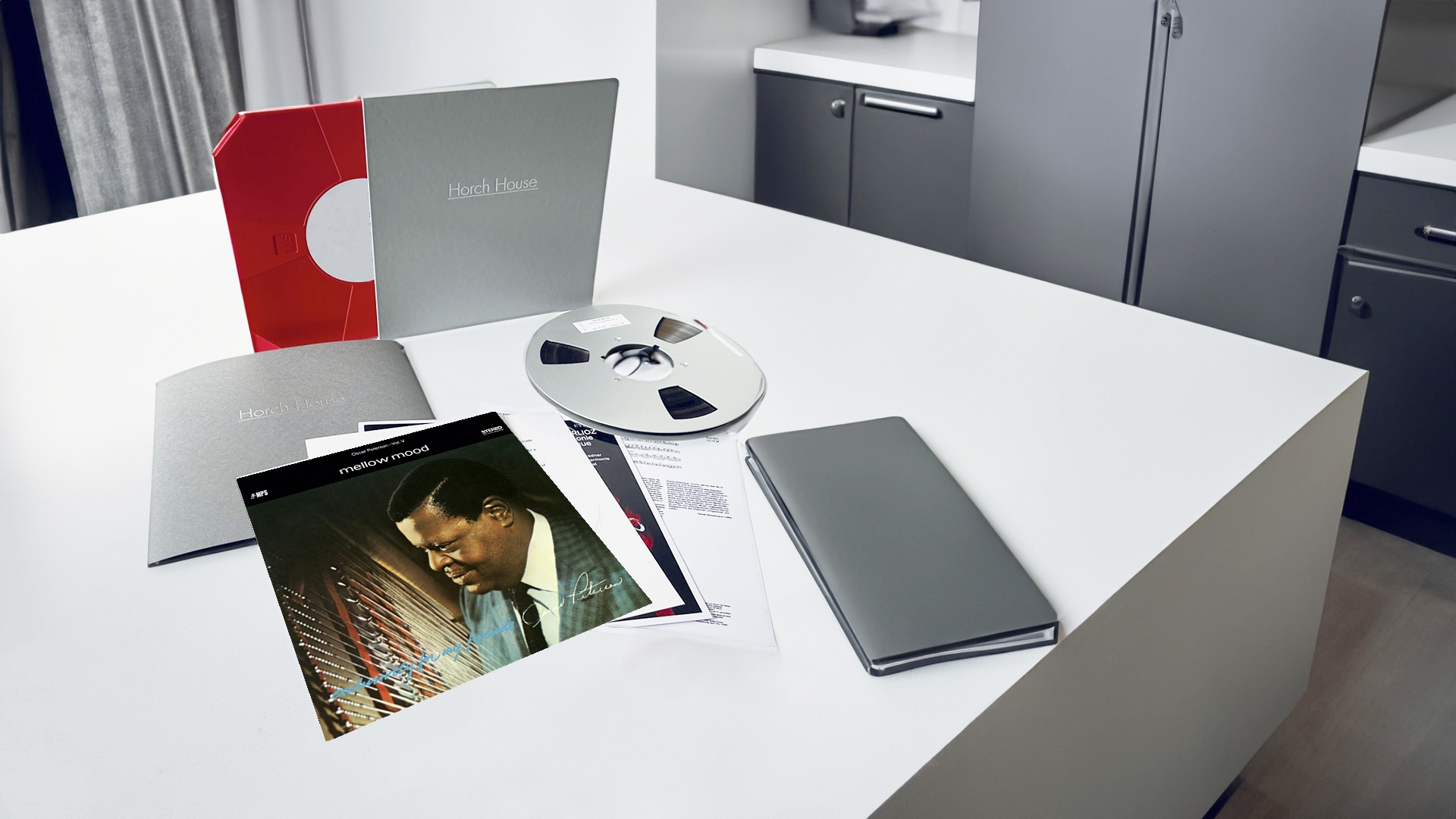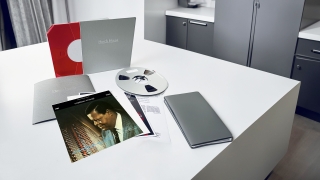 Oscar Peterson - Mellow Mood 26,5 cm
In the fifth chapter of the series, called Mellow Mood, Oscar Peterson returns to his trio with Sam Jones (b) and Bob Durham (dr), after his solo efforts on Vol.4. On some pieces from the album, the Canadian celebrates the giants of American jazz. He begins with Duke Ellington's "In A Mellotone", which he interprets with a rich variety and an exuberant physicality, then leads Horace Silver's composition "Nica's Dream" from lyrical composure to improvised effervescence. He plays Gershwin's ­"Summertime" entirely free from melancholy vocalization; in his own words, a"bold" version. With "On Green Dolphin Street", he takes up a theme from the film of the same name and displays his prancing key runs over the drone of Jones, who also provides a wonderful solo towards the end. He covers a wide time frame on the final pieces: "Sometimes I'm Happy" takes us back to the innocence of the Twenties, while "Who Can I Turn To" is from the Sixties. Peterson had already recorded it for his solo album, but here, after a stunning change of tempo, it has been elaborated for the trio line up.
Musicians:
Oscar Petersen - piano
Sam Jones - bass
Bob Durham - drums
Recorded in the private studio of Hans Georg Brunner-Schwer
Recording director & engineer: Hans Georg Brunner-Schwer
The tape is produced for you personally by our partner Horch House.
For 10 years now, master tape copies of renowned labels such as Deutsche Grammophon, MPS, Sony Music, Warner Music and various others have been released under the Horch House label. Horch House produces master tape copies that are dedicated to fidelity and provide an outstanding sound experience with your tape machine. In order to achieve this fidelity, the working basis is the original master tape of the respective recording. A production master is created from this and then forms the base for your personal copy. Horch House relies exclusively on Studer | Revox tape recorders for production.
Created personally for each customer. Returns are therefore excluded.
Please also note the technical details
Technical details
dimensions
weight (kg): 0
depth (mm): 0
height (mm): 0
width (mm): 0
Recording level
320 nWb/m
Tape material
RTM LPR90, metal reel
Recording format
1/4 inch, 2-Spur
Recording speed
38 cm/sec - 15 IPS
Technical details
dimensions
weight (kg): 0
depth (mm): 0
height (mm): 0
width (mm): 0
Recording level
320 nWb/m
Tape material
RTM LPR90, metal reel
Recording format
1/4 inch, 2-Spur
Recording speed
38 cm/sec - 15 IPS