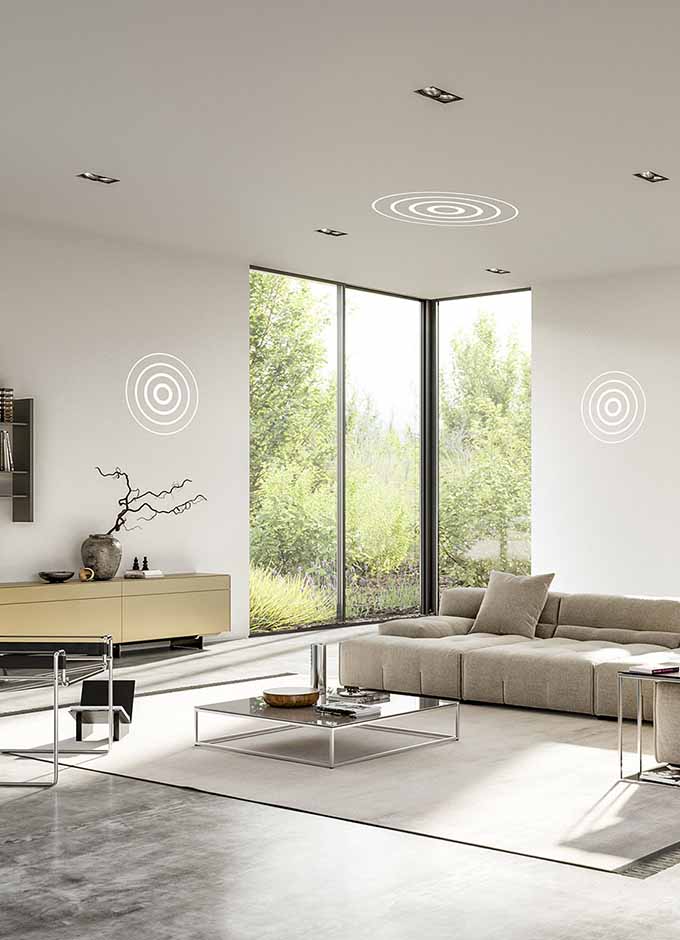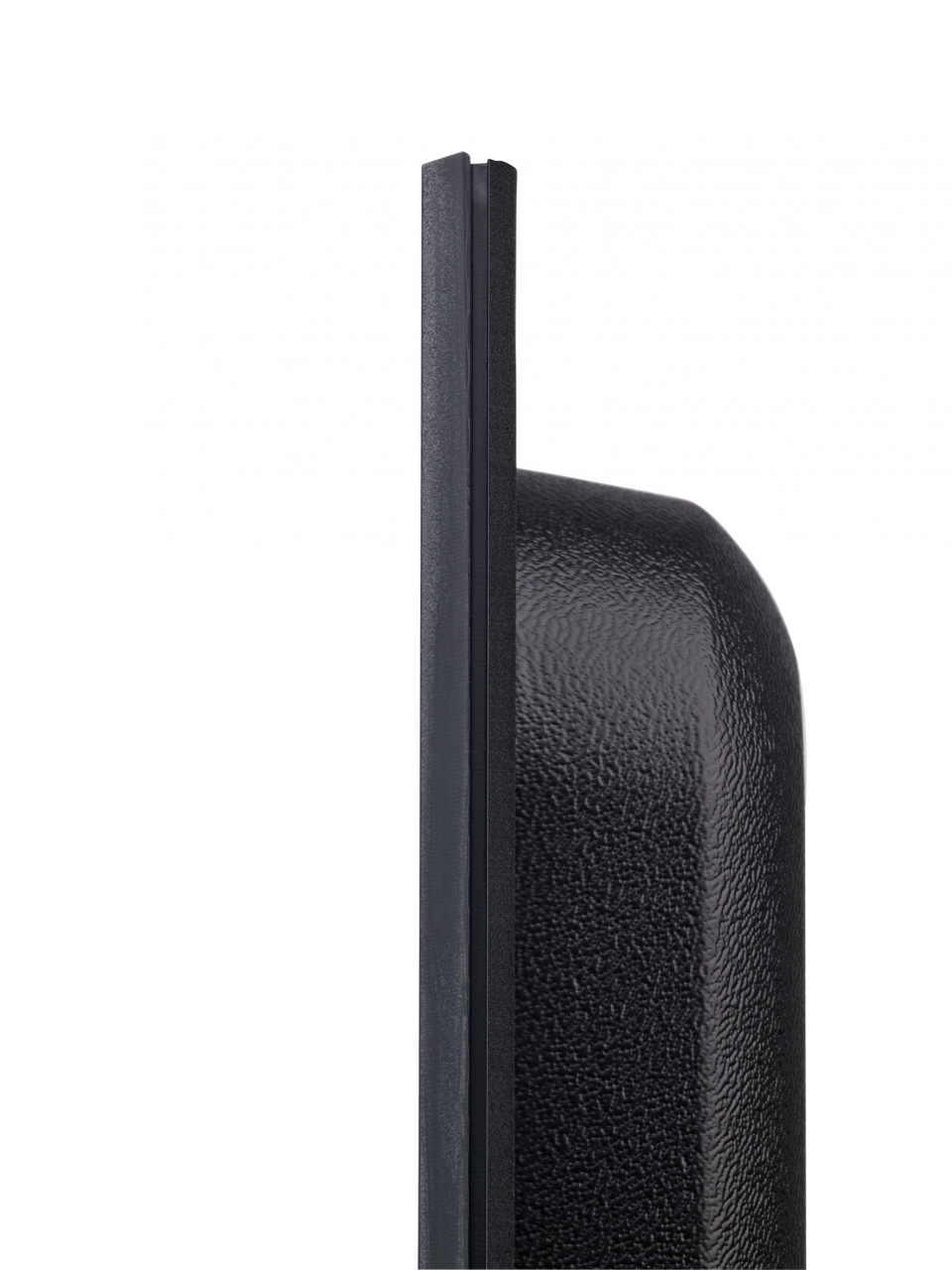 INV 80 carbon
A very special speaker. Measuring just a few millimetres thick, these innovative flat-panel speakers from the Invisible series are installed entirely hidden from view under plaster, paint, or wallpaper, turning the wall or ceiling into a hidden source of sound. A striking audio experience: Thanks to the special planar radiation characteristics of the Invisible speaker panel, its impressive, harmonious sound can be heard equally well anywhere in the room – regardless of the listener's position.
With our Invisible Speakers, we fulfil a wide range of special requirements for our customers. Do you have a special request or particular requirements? If so, feel free to contact us. We would be glad to advise you on a custom solution.
Dank der Carbon-Spezialmembran ist der Lautsprecher insbesondere für den Außenbereich und auch bei besonderen Temperaturbedingungen (-20 Grad/+80 Grad Celsius) und Temperaturschwankungen geeignet.
Features
Installed invisibly under plaster, paint, or wallpaper
Planar radiation characteristics
Impressive sound regardless of the listener's position
Ideal for individual and discreet solutions
Features
Installed invisibly under plaster, paint, or wallpaper
Planar radiation characteristics
Impressive sound regardless of the listener's position
Ideal for individual and discreet solutions
Technical details
dimensions
weight (kg): 0
length (mm): 0
height (mm): 0
width (mm): 0
cutout dimensions
(WxH) 410 x 625 mm
dimensions
weight (kg): 0
length (mm): 0
height (mm): 0
width (mm): 0
cutout dimensions
(WxH) 410 x 625 mm
Data protection
We use cookies on our website. Some are necessary, others help us with marketing, analysis and improving your experience with us.
This website uses cookies to give you the best possible functionality.