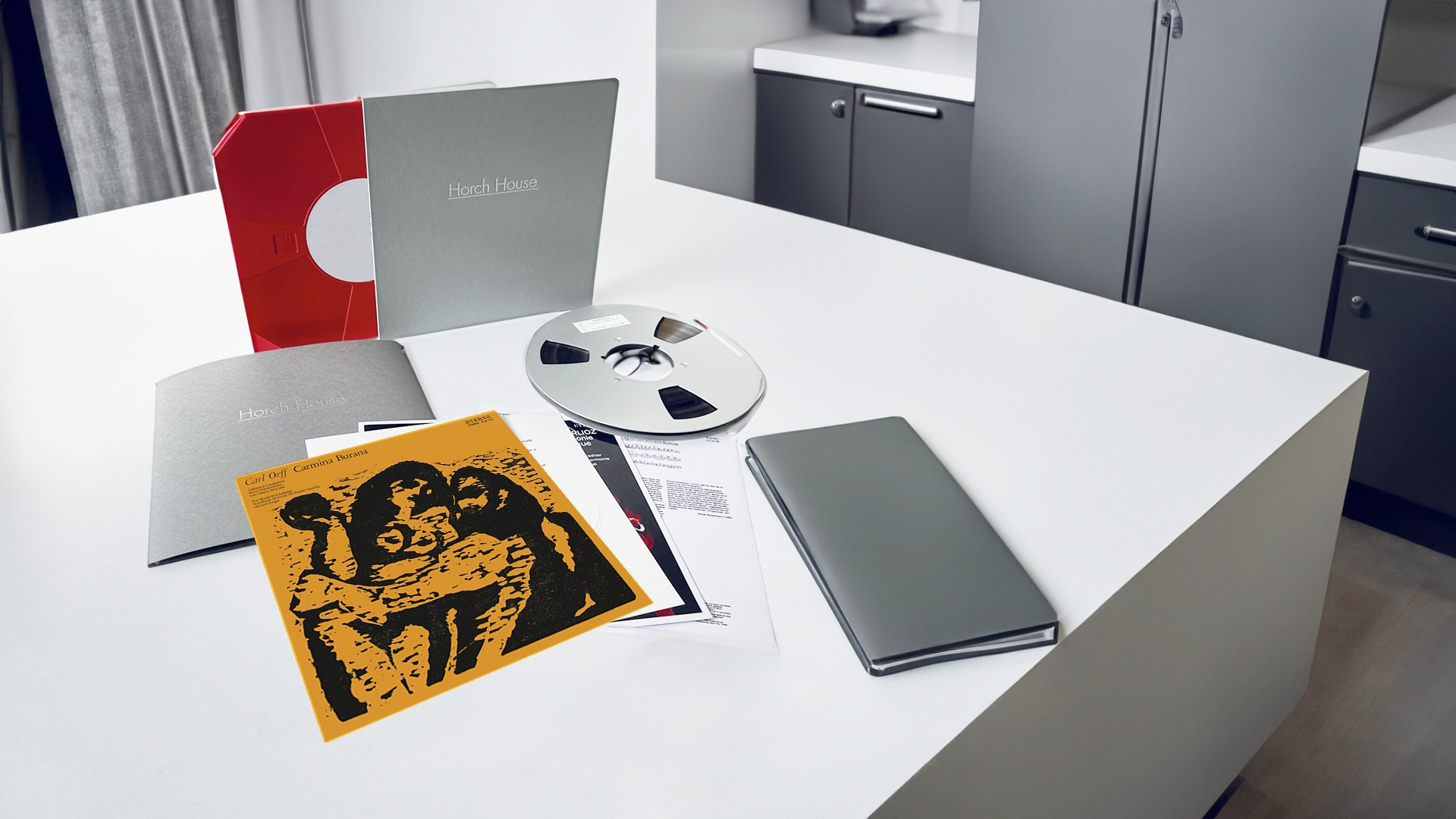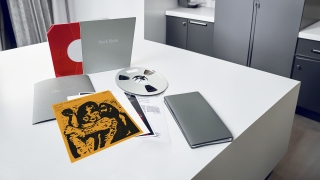 Carl Orff - Carmina Burana 26.5 cm
Radio Sinfonie Orchester Leipzig | Rundfunkchor Leipzig (Leipzig Radio Choir) | Conductor: Herbert Kegel | Recorded: Oct./Nov. 1974, Versöhnungskirche Leipzig (Reconciliation Church)
Born in Munich in 1895, Carl Orff is one of the most fascinating musical theatre figures of the period. His characteristic and distinctive style was sparked by an attraction to sonic experimentation. A fact which makes listening to this uncompressed recording a special delight. The traditional orchestra arrangement with a choir and soloists as well as a large, slightly unusual percussion section, make up the typical "Orff" sound. Herbert Kegel is considered one of the leading, if not the undisputed best conductor of contemporary music. Carl Orff himself was an ardent admirer of Kegel's recordings.
The tape is produced for you personally by our partner Horch House.
For 10 years now, master tape copies of renowned labels such as Deutsche Grammophon, MPS, Sony Music, Warner Music and various others have been released under the Horch House label. Horch House produces master tape copies that are dedicated to fidelity and provide an outstanding sound experience with your tape machine. In order to achieve this fidelity, the working basis is the original master tape of the respective recording. A production master is created from this and then forms the base for your personal copy. Horch House relies exclusively on Studer | Revox tape recorders for production.
Created personally for each customer. Returns are therefore excluded.
Please also note the technical details
Technical details
dimensions
weight (kg): 0
depth (mm): 0
height (mm): 0
width (mm): 0
Recording level
320 nWb/m
Tape material
RTM LPR90, metal reel
Recording format
1/4 inch, 2-Spur
Recording speed
38 cm/sec - 15 IPS
Technical details
dimensions
weight (kg): 0
depth (mm): 0
height (mm): 0
width (mm): 0
Recording level
320 nWb/m
Tape material
RTM LPR90, metal reel
Recording format
1/4 inch, 2-Spur
Recording speed
38 cm/sec - 15 IPS