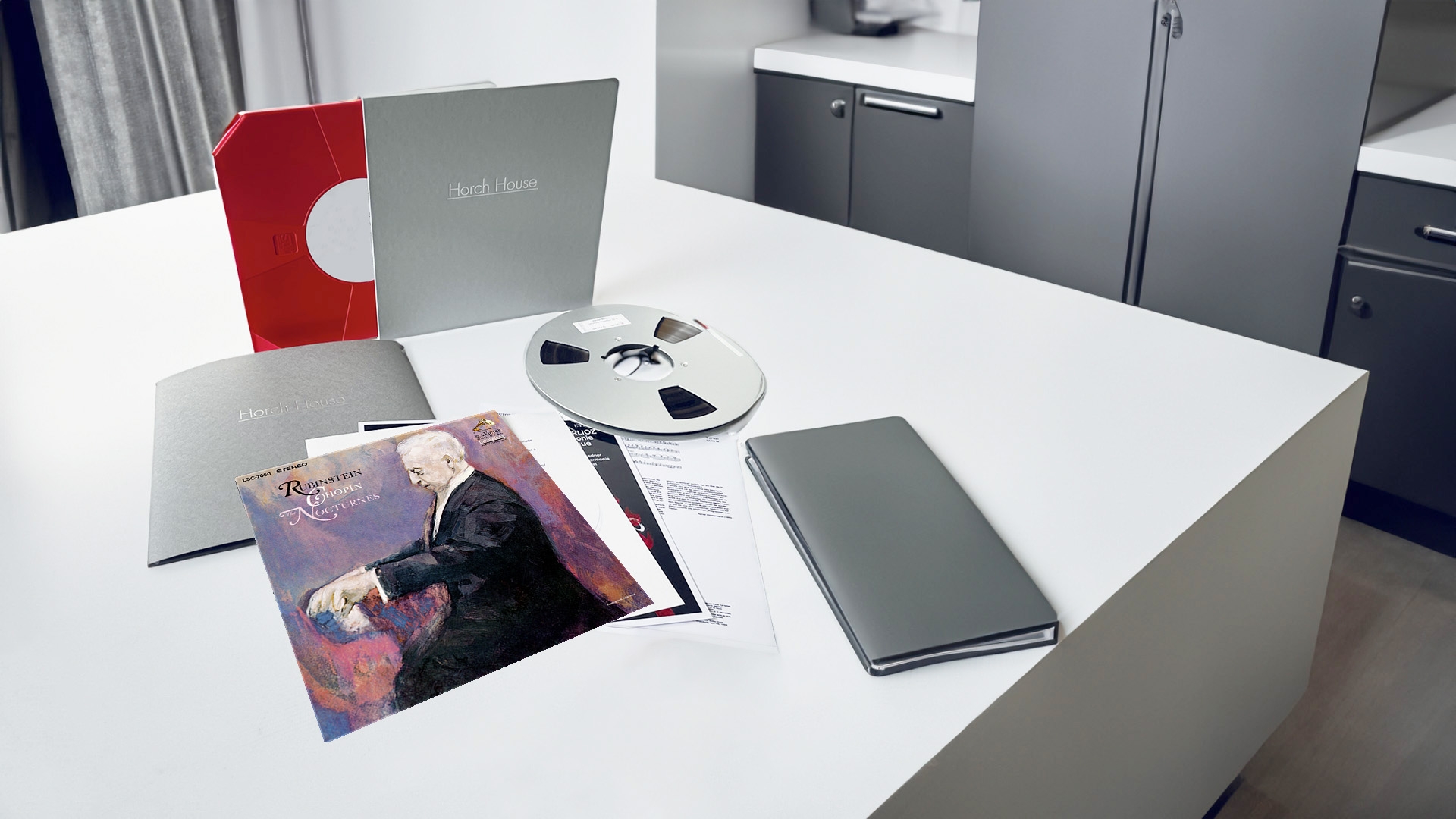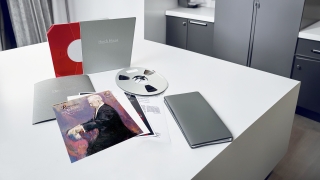 Arthur Rubinstein - The Nocturnes / Fréderic Chopin 26.5 cm
Chopin's nocturnes could well have been written for the voice, their beautiful, lyrical melodies unfolding with a magic that few composers for piano can match. Arthur Rubinstein understood their childlike wonder, his playing refreshingly, charmingly simple. The bell-like tone of his right hand soars artlessly over subtle accompaniment, and everything is delicately pedalled, tempos just so. Bask in Op. 15 No. 3 or Op. 27 No. 1 to hear the mastery of Rubinstein's control: fortes never growl, pianissimos are exquisite. And the elegant ornamentation in Op. 32 No. 1 shows a stunning technique at the total service of Chopin's timeless music.
The tape is produced for you personally by our partner Horch House.
For 10 years now, master tape copies of renowned labels such as Deutsche Grammophon, MPS, Sony Music, Warner Music and various others have been released under the Horch House label. Horch House produces master tape copies that are dedicated to fidelity and provide an outstanding sound experience with your tape machine. In order to achieve this fidelity, the working basis is the original master tape of the respective recording. A production master is created from this and then forms the base for your personal copy. Horch House relies exclusively on Studer | Revox tape recorders for production.
Created personally for each customer. Returns are therefore excluded.
Please also note the technical details
Technical details
dimensions
weight (kg): 0
depth (mm): 0
height (mm): 0
width (mm): 0
Recording level
320 nWb/m
Tape material
RTM LPR90, metal reel
Recording format
1/4 inch, 2-Spur
Recording speed
38 cm/sec - 15 IPS
Technical details
dimensions
weight (kg): 0
depth (mm): 0
height (mm): 0
width (mm): 0
Recording level
320 nWb/m
Tape material
RTM LPR90, metal reel
Recording format
1/4 inch, 2-Spur
Recording speed
38 cm/sec - 15 IPS