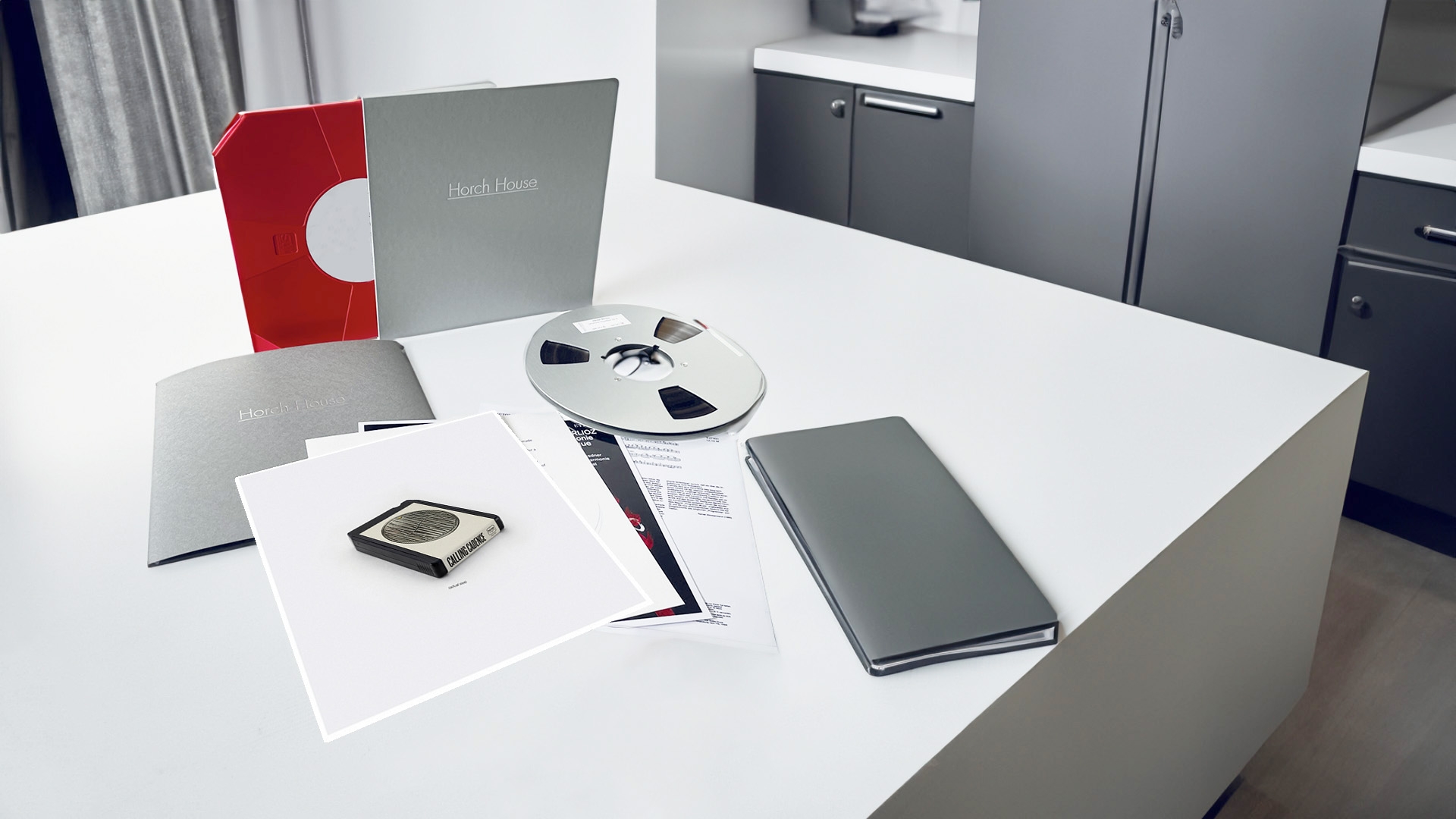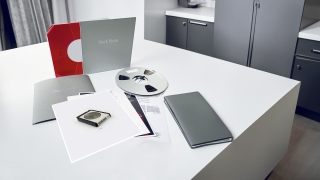 Calling Cadence - Calling Cadence 26.5 cm
Calling Cadence is a rare band in our increasingly digital world: they have recorded their intriguing new album all-analog without a single computer. This "old school" approach provides a listening experience unlike anything else in modern rock today. Calling Cadence the album's debut single, "Throw My Body," is a powerhouse of musicality, swirling late '70s rock, soul, and modern pop into an intoxicating blend of California summer bliss. Calling Cadence is made up of singer/guitarist/songwriter Oscar Bugarin and vocalist Rae Cole, with accompaniment by a wrecking crew of West Coast studio pros that represent the foundation of the Los Angeles music scene. This combination of authentic vibe and analog warmth makes Calling Cadence an instant American classic album. This is an authentic, full-analog recording. Entire songs are performed almost entirely live to tape.
Though live analog recording is a more challenging process, doing so here was a conscious decision made by the band and producers David Swartz and Matt Linesch (of the famed Hi-Res Music label) because of the incredible caliber of musicianship, as well as the studio being a full-analog facility. Recorded on 2" magnetic tape through a Studer A827 tape machine, then mixed analog through a 1972 API console through a world-class collection of outboard gear and effects, the tracks were finally mixed down to ¼" magnetic tape on an Ampex ATR 102 tape machine. The ¼" reels were then taken to copy on STUDER A80 machine your personal reel to reel tape. Not just another "stuffy audiophile reissue," Calling Cadence is a rocking, soulful trip full of evocative lyrics, earworm hooks, and a retro vibe perfect for the lovers of '70s music and modern vinyl music. For the ultimate experience of this music, pick up the reel to reel tape. It is unlike any you have ever heard in contemporary music.
The tape is produced for you personally by our partner Horch House.
For 10 years now, master tape copies of renowned labels such as Deutsche Grammophon, MPS, Sony Music, Warner Music and various others have been released under the Horch House label. Horch House produces master tape copies that are dedicated to fidelity and provide an outstanding sound experience with your tape machine. In order to achieve this fidelity, the working basis is the original master tape of the respective recording. A production master is created from this and then forms the base for your personal copy. Horch House relies exclusively on Studer | Revox tape recorders for production.
Created personally for each customer. Returns are therefore excluded.
Please also note the technical details
Technical details
dimensions
weight (kg): 0
depth (mm): 0
height (mm): 0
width (mm): 0
Recording level
320 nWb/m
Tape material
RTM LPR90, metal reel
Recording format
1/4 inch, 2-Spur
Recording speed
38 cm/sec - 15 IPS
Technical details
dimensions
weight (kg): 0
depth (mm): 0
height (mm): 0
width (mm): 0
Recording level
320 nWb/m
Tape material
RTM LPR90, metal reel
Recording format
1/4 inch, 2-Spur
Recording speed
38 cm/sec - 15 IPS