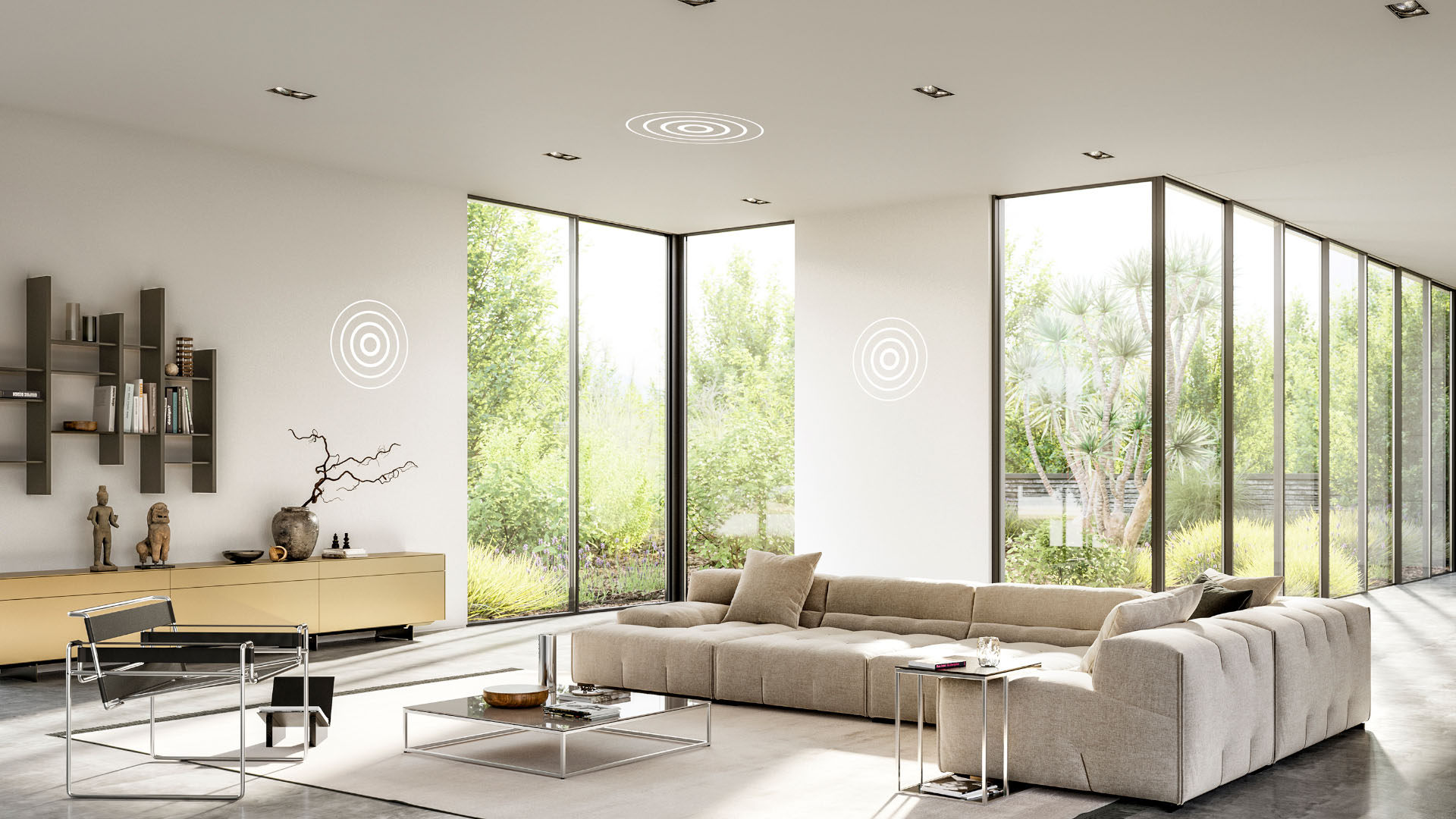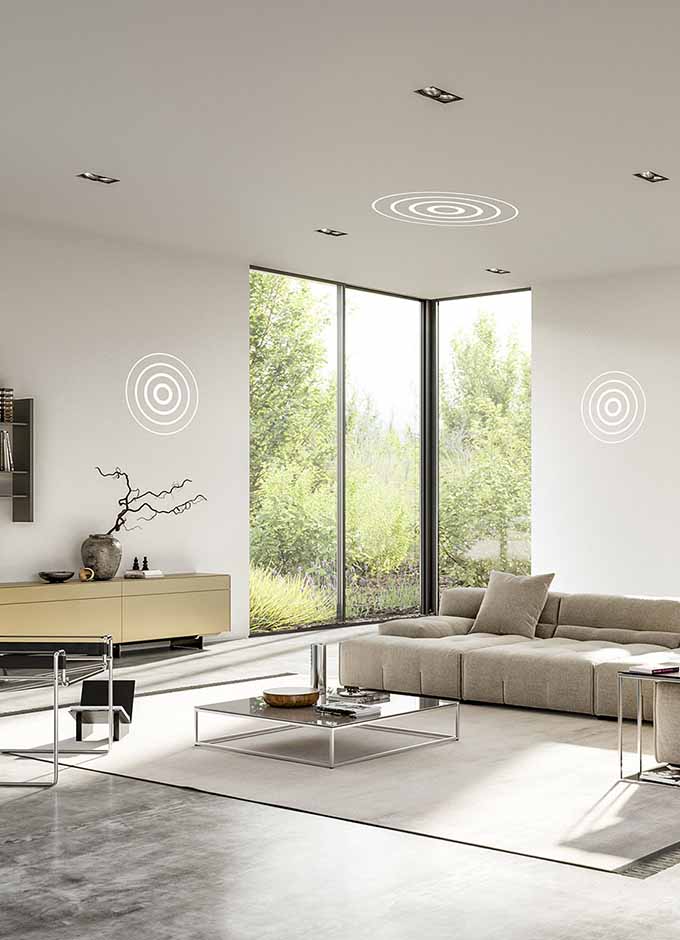 INV 40 stereo carbon
Sounding walls through invisible speakers! The innovative surface loudspeakers of the Invisible series are only a few millimetres thick and are installed completely invisibly under plaster, paint or wallpaper, turning the wall or ceiling into a hidden sound source. The amazing listening experience: Due to the special flat radiation characteristic of the Invisible Soundboards, their impressive, harmonious sound is equally audible everywhere in the room - regardless of the listener's position.
INV 40 stereo carbon is a surface loudspeakers as a stereo version with high efficiency, installed invisibly under plaster, paint or wallpaper. With special polymer membrane for integration in dry construction, solid construction, walls and ceilings. Thanks to the special carbon membrane, the loudspeaker is particularly suitable for outdoor use and also under special temperature conditions (-20 degrees / + 80 degrees Celsius) and temperature fluctuations. With our invisible loudspeakers, we fulfil a variety of special requirements on the part of our customers. Do you have a special wish or very specific requirements? Then simply contact us.
We will be happy to advise you and create an individual room plan for you. Send us your request
Features
Stereo version
Installed invisibly under plaster, paint, or wallpaper
suitable for outdoor use
suitable for temperature fluctuations
Planar radiation characteristics
Impressive sound regardless of the listener's position
Ideal for individual and discreet solutions
Features
Stereo version
Installed invisibly under plaster, paint, or wallpaper
suitable for outdoor use
suitable for temperature fluctuations
Planar radiation characteristics
Impressive sound regardless of the listener's position
Ideal for individual and discreet solutions
Technical details
dimensions
weight (kg): 1.65
length (mm): 625
height (mm): 52
width (mm): 410
min. installation depth
40 mm
cutout dimensions
(WxH) 410 x 625 mm
Technical details
dimensions
weight (kg): 1.65
length (mm): 625
height (mm): 52
width (mm): 410
min. installation depth
40 mm
cutout dimensions
(WxH) 410 x 625 mm