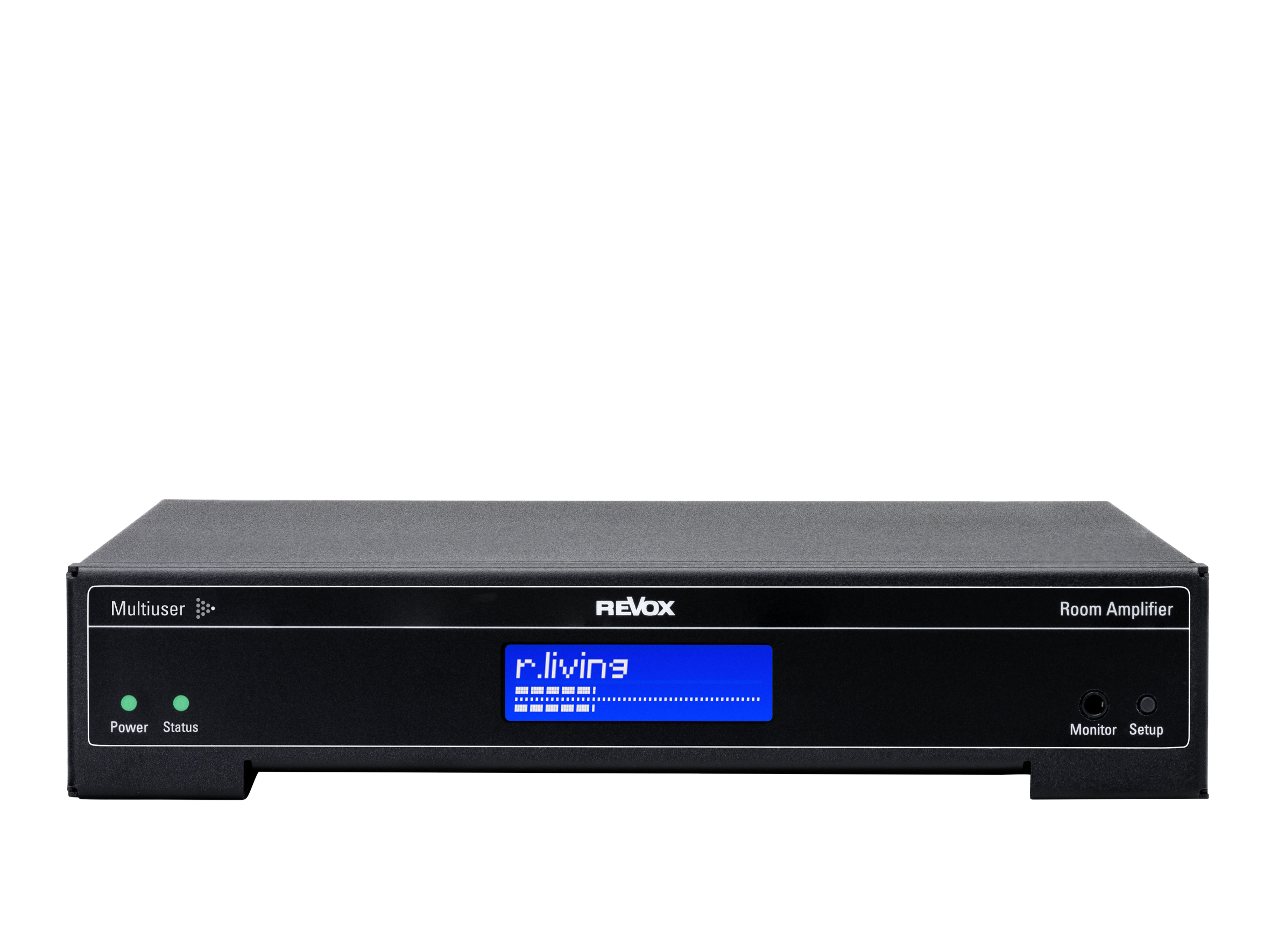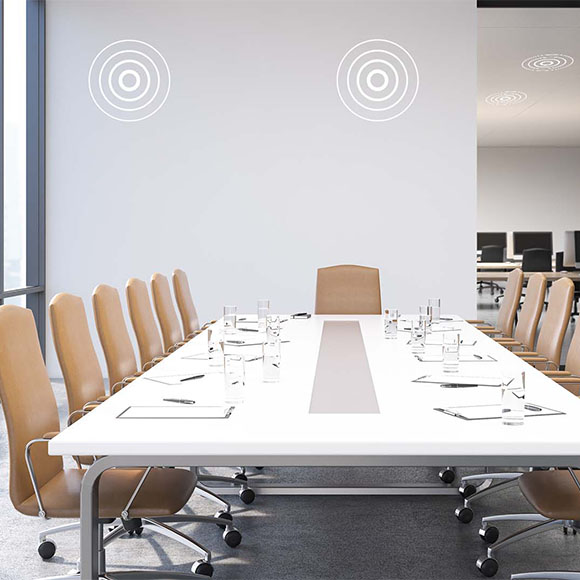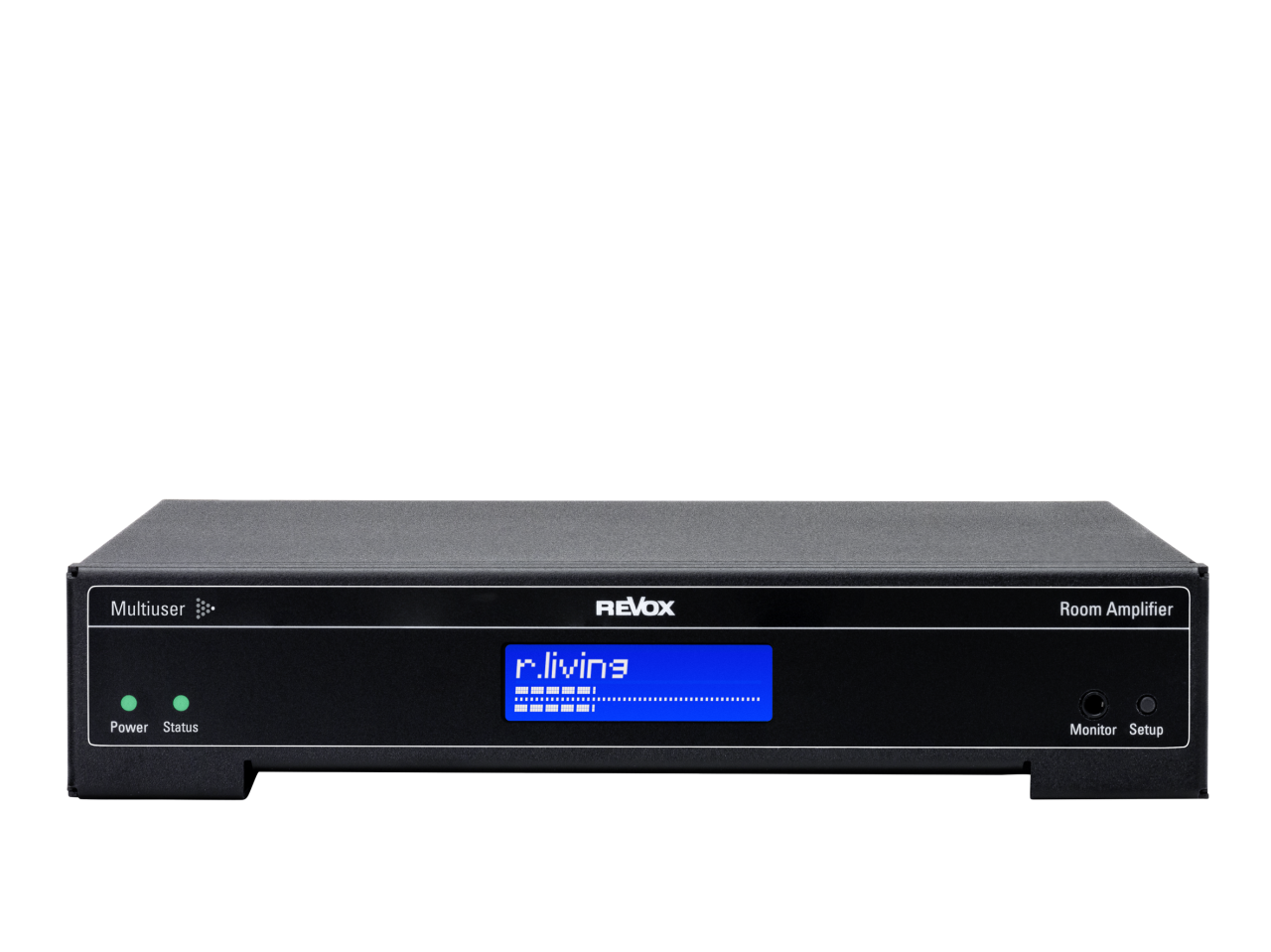 The Revox M30 Multiuser Amplifier is an amplifier for room sound reinforcement within the Revox Multiuser System. It has an excellent DSP stereo amplifier with 2 x 50 watts RMS and has sufficient power for almost every speaker. Thanks to its flexible network integration via WLAN or LAN, it can be used anywhere in the house or in a flat.
It is suitable for use in new buildings and, thanks to the WLAN option, also ideal as a retrofit solution and in rental properties.

With the optional I/O Module, it can be expanded with multi-channel power amplifiers for very large rooms or high-performance power amplifiers for power-intensive speakers. Here, the M30 offers a second DSP-supported analogue output that can be configured independently of the power amp DSP. In addition, the I/O module provides 3 audio inputs (analogue, optical, coaxial) that can be distributed throughout the entire Multiuser system. A wide range of control options via trigger IN/ OUT, IR input and C18 Wall Control make the M30 a universal talent.
Features
WLAN interface and thus WLAN multi-room capable
For use in new buildings and, thanks to the WLAN option, also ideal as a retrofit solution and in rental properties
two DSPs: one for loudspeaker connections, one for PreOut connections
more powerful processor and thus prepared for Airplay 2 and much more
Multiuser System 3.0
I/O module can still be ordered as an option
Features
WLAN interface and thus WLAN multi-room capable
For use in new buildings and, thanks to the WLAN option, also ideal as a retrofit solution and in rental properties
two DSPs: one for loudspeaker connections, one for PreOut connections
more powerful processor and thus prepared for Airplay 2 and much more
Multiuser System 3.0
I/O module can still be ordered as an option
Technical details
dimensions
weight (kg): 1.9
depth (mm): 218
height (mm): 44
width (mm): 255
power consumption
9 W normal operation, 6,8 W Sleep-Mode, 2,3 W Standby
performance
2 x 50 W (RMS / 1 kHz / 4 Ω)
heat emission
44 BTU/hr (Pink Noise / Vol 75%)
supply
100 - 240 V AC / 50-60 Hz
SNR
amplifier > 80 dB / typ. 85 dB/ 1 kHz, -8 dBFS coaxial
temperature
+10 ... 40 °C / DIN 40040
Technical details
dimensions
weight (kg): 1.9
depth (mm): 218
height (mm): 44
width (mm): 255
power consumption
9 W normal operation, 6,8 W Sleep-Mode, 2,3 W Standby
performance
2 x 50 W (RMS / 1 kHz / 4 Ω)
heat emission
44 BTU/hr (Pink Noise / Vol 75%)
supply
100 - 240 V AC / 50-60 Hz
SNR
amplifier > 80 dB / typ. 85 dB/ 1 kHz, -8 dBFS coaxial
temperature
+10 ... 40 °C / DIN 40040