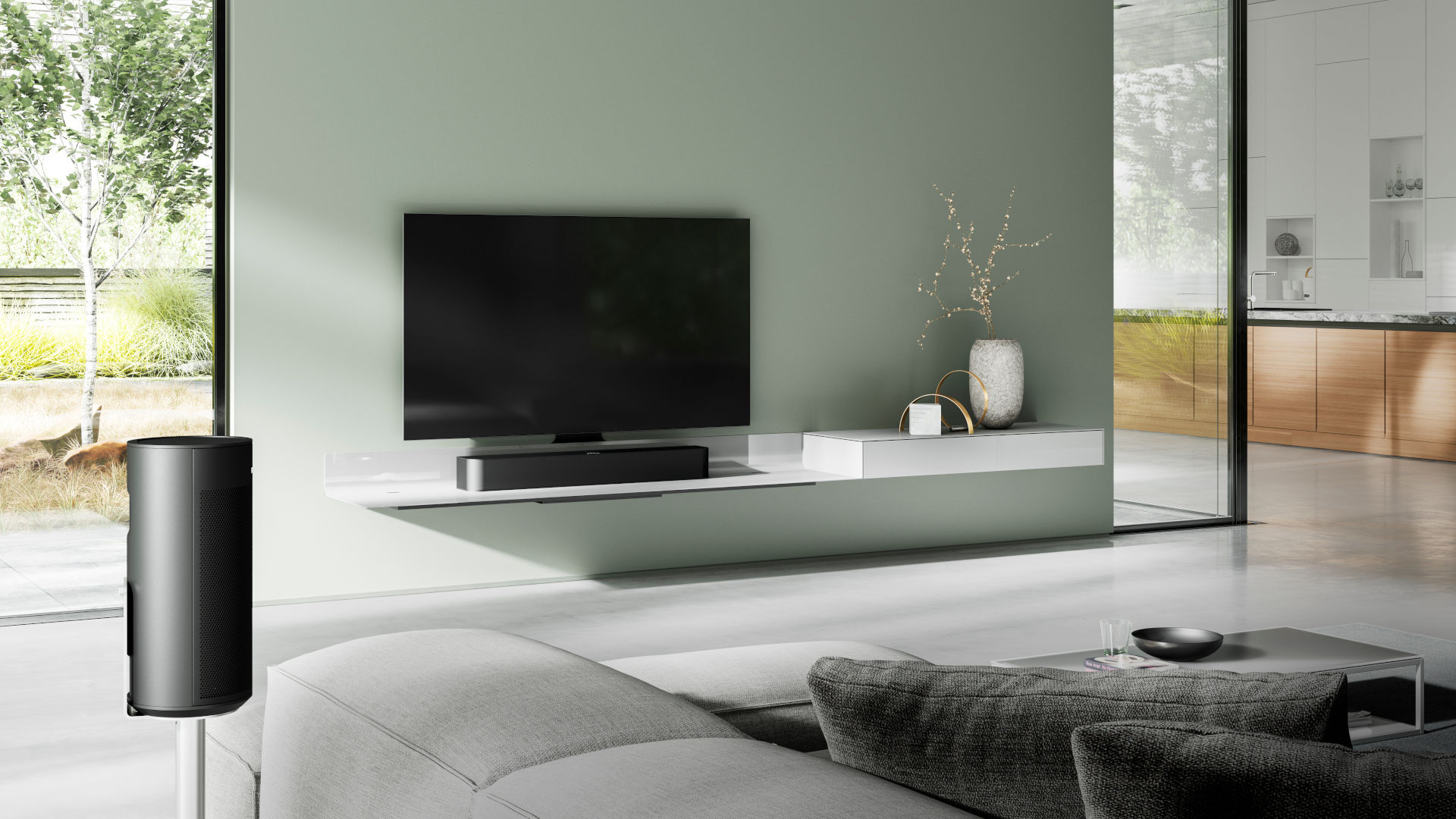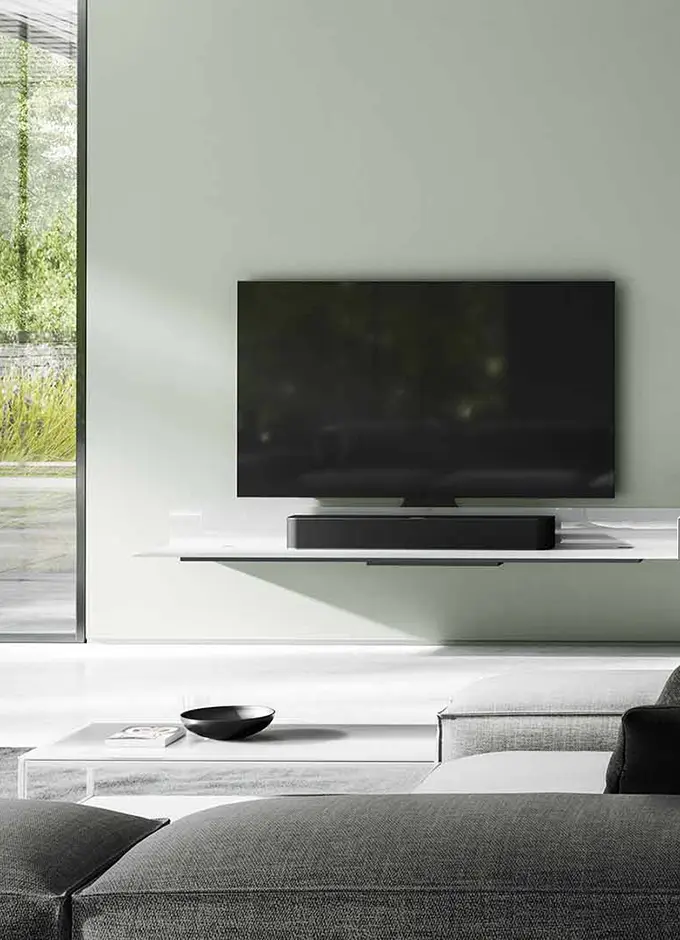 Home entertainment without cable clutter
Experience 5.1 home cinema and music with impressive sound quality in your living room - even wirelessly!
Single product info for the set:
STUDIOART S100 Audiobar learn more
Active 3.1 loudspeaker with highest reproduction quality up to 192 kHz/24 bit
and excellent speech reproduction. Integrated dual-port bass reflex technology.
STUDIOART A100 Room Speaker learn more

Active loudspeaker with highest playback quality up to 192 kHz/ 24 bit. Integrated bass reflex technology. The control panel allows access to music sources at any time, even without the Revox App. Battery and mains operation possible. Combination options with other STUDIOART products via radio (KleerNet).
Color combination: 1x S100 black, 2x A100 black
Test reports

LIKE HIFI 05/2021
"… Man kann über kabellose Mehrkanalsysteme sagen, was man möchte. Hierbei handelt es sich um die Zukunft. Und diese muss heutzutage nicht mehr unbedingt Abstriche in der Performance machen, um den zeitgemäßen Anforderungen an Flexibilität und Skalierbarkeit gewachsen zu sein. Und dies stellt uns hier einmal mehr ein Unternehmen unter Beweis, welches seit Stunde Null die Musik- und HiFi-Geschichte ganz wesentlich geprägt hat. Chapéau Revox! …"
Testurteil STUDIOART 5.1: Ausgezeichnet

HiFi Test 04/2020
"… Mit Soundbar S100, Aktivsubwoofer B100 und den kompaktem Universallautsprechern A100 ist Musikwiedergabe auf höchstem Klangniveau problemlos möglich. Die hervorragend verarbeiteten Produkte glänzen dazu durch einfache Bedienung und problemlose Einbindung in kabellose Netzwerke, liefern Musik vom Server, Smartphone oder Streamingdiensten und lassen sich zu einem schlagkräftigen, kabellosen 5.1 Heimkino-Set kombinieren. Mit ihrer neutralen, fein auflösenden Spielweise eignet sich das Revox Studioart 5.1-Set bestens für anspruchsvolle Wiedergabe von Filmsound und auch HiFi."
Testurteil STUDIOART 5.1: Hervorragend