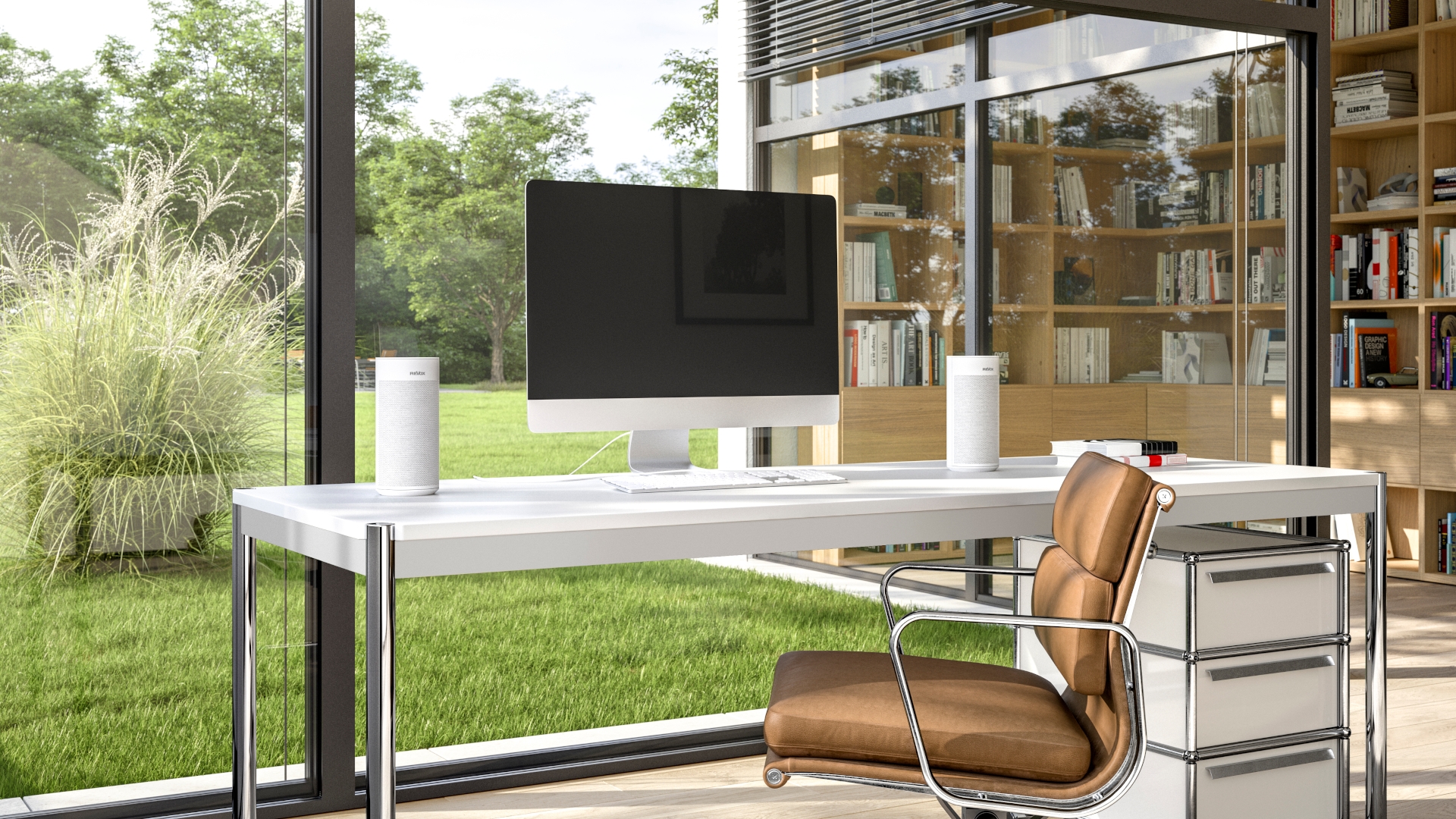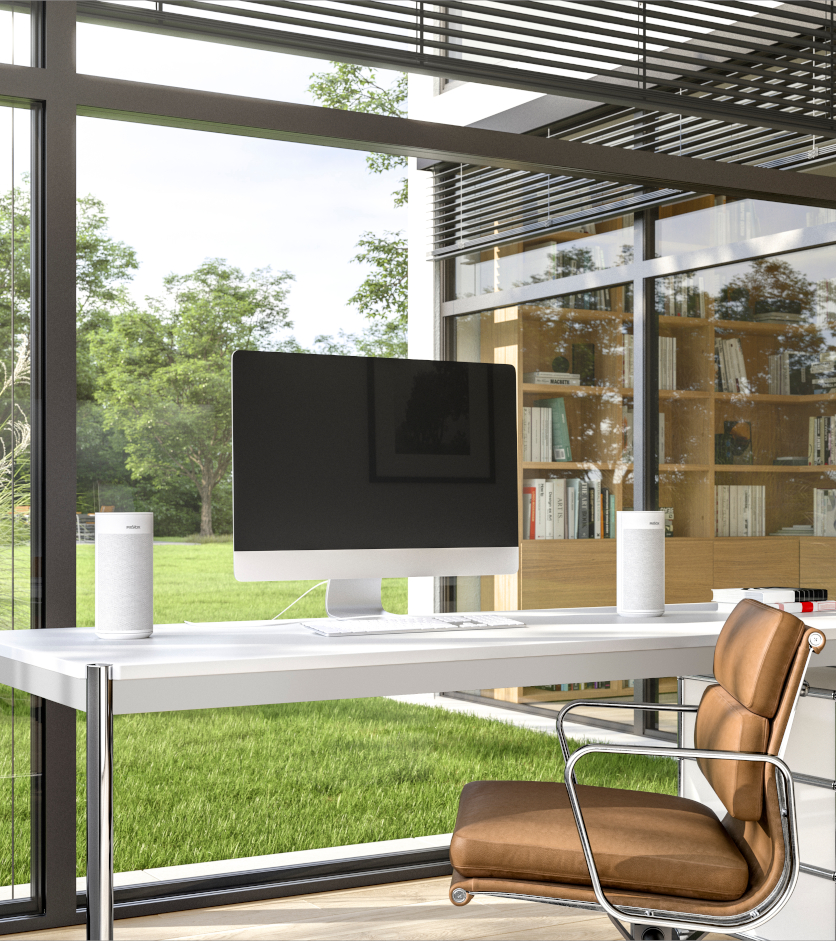 The wired stereo set
A STUDIOART A100 Room Speaker connected by cable with a P100 Room Speaker for the unique stereo sound.
Single product info for the set:
STUDIOART A100 Room Speaker learn more here.

Active speaker with highest playback quality up to 192 kHz/ 24 bit. Integrated bass reflex technology. The control panel allows access to music sources at any time, even without the Revox App. Battery and mains operation possible. Combination options with other STUDIOART products via radio (KleerNet).
Thanks to its built-in rechargeable battery, it delivers seven hours of music enjoyment. It plays studio sound quality via WiFi, Bluetooth and Apple AirPlay. It understands your music collection, but also iRadio, Spotify, Tidal and Deezer.

STUDIOART P100 Room Speaker learn more here

The P100 Room Speaker is the customised and wired complement to the A100 active speaker (can only be used in conjunction with an A100). As an excellent passive speaker, the STUDIOART P100 likes to play big and enrich your sound world with a complete stereo experience. Of course, in the same fine design and identical manufacturing quality as the A100.
Color combination: 2x A100 black
Test reports

HiFi Test 04/2020
"... With the S100 soundbar, B100 active subwoofer and the compact A100 universal speakers, music playback at the highest sound level is possible without any problems. The excellently processed products shine through simple operation and problem-free integration into wireless networks, deliver music from the server, smartphone or streaming services and can be combined to a powerful, wireless 5.1 home cinema set. With its neutral, high-resolution style of playing, the Revox Studioart 5.1 set is ideal for demanding playback of film sound and also HiFi."
Test result STUDIOART 5.1: Outstanding

HiFi Test 04/2019
"...The Revox A100 convinces with a phenomenal sound. ..."
Test result A100: Top Class
lite magazin 2019
"... With the new Studioart series, Revox has created the ideal combination of mobile and stationary music playback. The possibilities are almost endless, operation is child's play and the design is classy and appealing. ... The excellent sound comes to these attributes...."
Test result A100: Top Class

AUDIO TEST 07/2019
"...A traditional company comes and does what the competitors fail to do. Extraordinary top sound in combination with a contemporary look and feel. For us, the Revox Studioart A100 is one of the absolute top products of 2019!"
Test result A100: Excellent

AUDIO 11/2019
"... but the sound is. Almost 50 years of experience in speaker construction help here. The reproduction is fine, yet voluminous, even with soft tones and free of showmanship. ..."
Test resultl A100: Top Class

stereoplay 11/2019
"... The sound concept is designed for ease. But that perfectly staged, even reaches audiophile heights with the three-dimensional space and the homogeneous dynamics... The practical value is high, especially since the battery operation is superb. ..."
Test result A100: Top Class

SATVISION 01/2020
"... The studio type A100 room speaker achieved 94.0 percentage points in our practical test and thus secured the top grade 'very good'. In addition to very good sound quality, this is also ensured by the simple operation via app and the numerous options for music playback from Spotify to Internet radio to air play or Bluetooth."
Test result A100: Very good