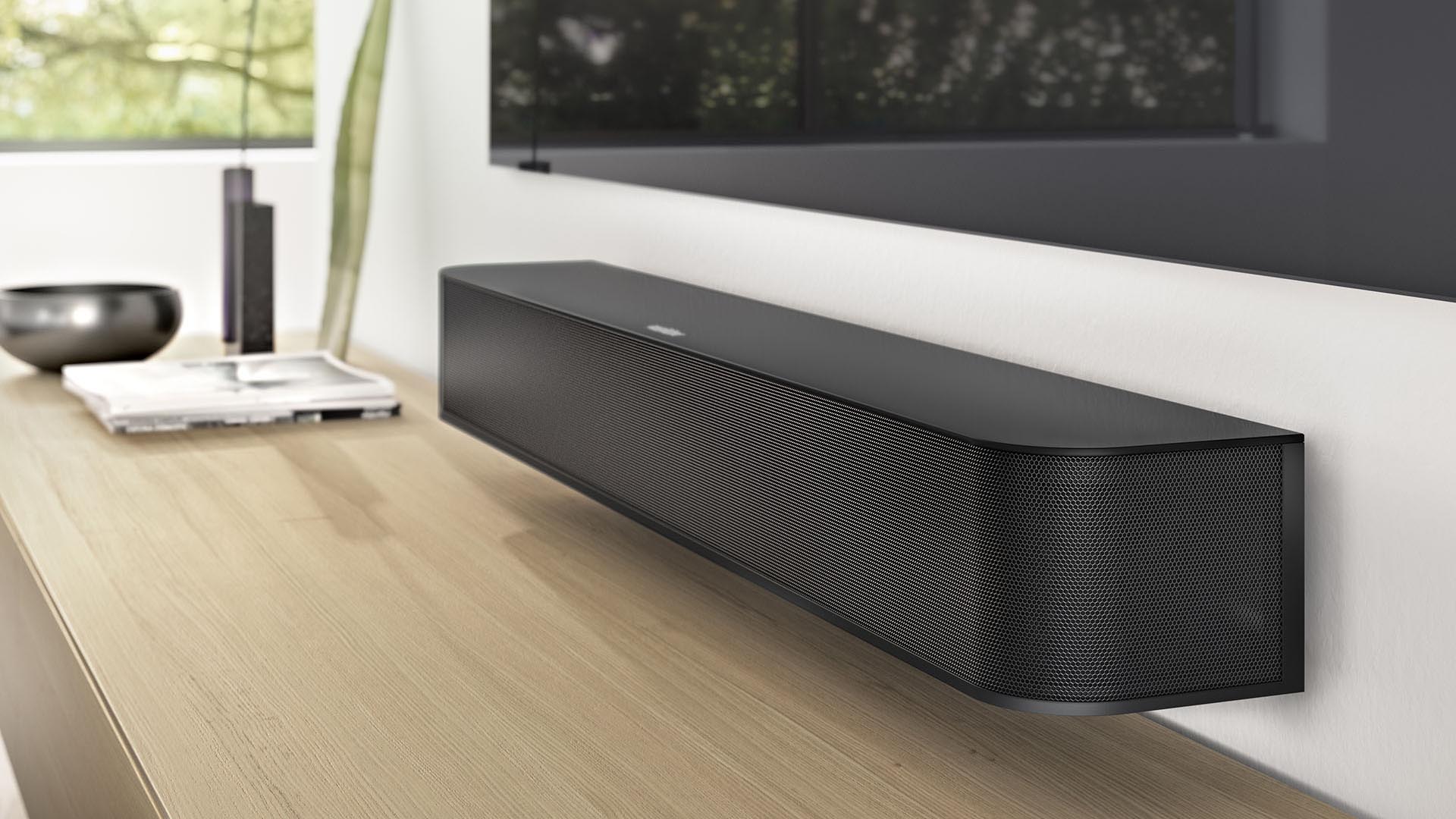 Impressive music and TV / home cinema experience
Like no other. The S100 is not only convincing as the leading part of a home cinema setup, but also as an independent music system. Thanks to the silent sound technology and specially developed algorithms, high-end loudspeakers and very low-noise audio amplifiers guarantee optimal sound quality even when listening quietly.
Whether rock, classical, imposing film music or quiet feature film dialogue, the excellent intelligibility and impressive sound quality make the S100 an indispensable audio solution. Music can be played via WLAN, Bluetooth, AirPlay 2. Several HDMI and other connections enable the TV set and BluRay player to connect CD players. Enjoy your music collection and also iRadio, Spotify, Deezer, Tidal. The S100 is operated with the practical remote control, directly on the device or via the Revox app. And it can be easily combined with other STUDIOART products.
Features
Impressive music and TV / home cinema experience
True studio sound quality
Silent sound technology for the highest sound quality even when listening quietly
Excellent speech intelligibility
Easy handling
Streaming via WLAN, Bluetooth LAN and AirPlay 2
Various connection options
possible 5.1 expansion and multiroom use, thanks to AirPlay 2, even across manufacturers
Features
Impressive music and TV / home cinema experience
True studio sound quality
Silent sound technology for the highest sound quality even when listening quietly
Excellent speech intelligibility
Easy handling
Streaming via WLAN, Bluetooth LAN and AirPlay 2
Various connection options
possible 5.1 expansion and multiroom use, thanks to AirPlay 2, even across manufacturers
Technical details
dimensions
weight (kg): 10.2
depth (mm): 145
height (mm): 118
width (mm): 1000
power supply
power connection
efficiency
100 dB/1m/2,83 V
frequency range
44 - 20000 Hz
input/output
1 x Cinch (Coaxial), 3 x HDMI-In, 1 x Cinch (Sub Out), 1 x AC Input 110 - 240V, 1 x USB-A (for Service), 210VA,1 x RJ45 (Ethernet), 1 x TV (HDMI ARC), 1 x Cinch Stereo (Analog In), 1 x TOS Link (Optical)
sources
Spotify, Tidal, Deezer, iRadio, HDMI, WLAN, AirPlay 2, Bluetooth, KleerNet, Podcasts, Dolby Audio, Digital-In Optical, Digital-In Coax
included
power cord, remote control, power adapter
Technical details
dimensions
weight (kg): 10.2
depth (mm): 145
height (mm): 118
width (mm): 1000
power supply
power connection
efficiency
100 dB/1m/2,83 V
frequency range
44 - 20000 Hz
input/output
1 x Cinch (Coaxial), 3 x HDMI-In, 1 x Cinch (Sub Out), 1 x AC Input 110 - 240V, 1 x USB-A (for Service), 210VA,1 x RJ45 (Ethernet), 1 x TV (HDMI ARC), 1 x Cinch Stereo (Analog In), 1 x TOS Link (Optical)
sources
Spotify, Tidal, Deezer, iRadio, HDMI, WLAN, AirPlay 2, Bluetooth, KleerNet, Podcasts, Dolby Audio, Digital-In Optical, Digital-In Coax
included
power cord, remote control, power adapter
Test reports

AUDIO TEST 03/2022
"… In our re-test, the Revox Studioart S100 audiobar shows that the sound bar and musicality can complement each other perfectly. Despite its compact size, it achieves a remarkable sound volume with a pleasantly powerful sound and precise clarity. So it can compete with any reasonable stereo system - even if the S100 is not one of the cheapest representatives of its kind, it still replaces a real hifi system plus home cinema system. From that point of view, it's a bargain again."
Test result S100: Excellent

HiFi Test 04/2020
"… With the S100 soundbar, B100 active subwoofer and the compact A100 universal speakers, music playback at the highest sound level is possible without any problems. The excellently processed products shine through simple operation and problem-free integration into wireless networks, deliver music from the server, smartphone or streaming services and can be combined to a powerful, wireless 5.1 home cinema set. With its neutral, high-resolution style of playing, the Revox Studioart 5.1 set is ideal for demanding playback of film sound and also HiFi."
Test result STUDIOART 5.1: Outstanding

AUDIO 04/2020
"…Revox revs up again: With the Studioart S100, the traditional brand not only offers a cool soundbar, but the basis for a wireless 5.1 system. …But even on its own, the S100 has a remarkable sound power. …"
Test result S100: Top Class

HiFi Test 02/2020
"…With the new Studioart S100 Audiobar sound system, Revox more than lives up to its own very high demands for the highest playback quality. …Thanks to its amazingly neutral and fine-resolution playing style, the S100 audio bar is a real recommendation as a sound system for the television as well as an independent hi-fi system. Revox Studioart S100 Audiobar - the sound of the professionals sounds so good!…"
Test result S100: Outstanding

HEIMKINO 03/2020
"… In terms of dynamics, this smart sound system can also inspire, absolutely clean and precise, rich bass is reproduced even at higher volumes. The S100 collected a particularly large number of plus points in its practical test thanks to its incorruptible neutrality and crystal-clear dialogue reproduction - this sound system is therefore also to be recommended without restriction for classical music reproduction from stereo sources at a very high level."
Test result S100: Sublime
lite magazin 2020
"… And it's worth every penny! First of all, it fulfills almost all HiFi requirements - also thanks to WLAN, Bluetooth and app control. On the other hand, it inspires with an absolute top sound, regardless of the music or TV program. In addition there is an outstanding design, the exquisite choice of materials and the excellent workmanship. If you want to combine home cinema, streaming and the option of an expandable system at the highest level, the S100 is guaranteed to be right. In short: The S100 is an investment that is worth it in every way!..."
Test result S100: Top Class
-> Detailled test report 03/2020
-> Detailled test report 05/2020

AUDIO TEST 03/2020
"… Then as now, the Swiss cult manufacturer Revox stood for progressive and uncompromising sound HiFi. This is also impressively demonstrated with the new studio type S100 audio bar. A very well coordinated driver ensemble and a cleverly working DSP give the device a stage width, which is rarely found in devices of this type."
Test result S100: Excellent

Digital Home 02/2020
"… You can even create a multiroom setup, and the Revox B100 Bass Module and the A100 Room Speaker can even be combined with the S100 Audiobar to create a real 5.1 surround set without any annoying cables. …"
Test result S100: Outstanding

SATVISION 04/2020
"… The Revox Studioart S100 Audiobar achieved 94.5 percentage points in our practical test and thus the top grade "very good". It impresses with excellent workmanship and a sound quality that is convincing in both film and music reproduction with an amazing depth. Due to the sophisticated "Revox Studioart" app and the high-quality remote control, operation has also proven to be extremely convenient, while the connection offer leaves nothing to be desired in terms of audio connections. With Bluetooth aptX, AirPlay, DLNA and the integrated music streaming services Spotify, Deezer and Tidal, the equipment of the sound bar, which can optionally be integrated into a multiroom or 5.1 system, is also impressive. …"
Test result S100: Very good