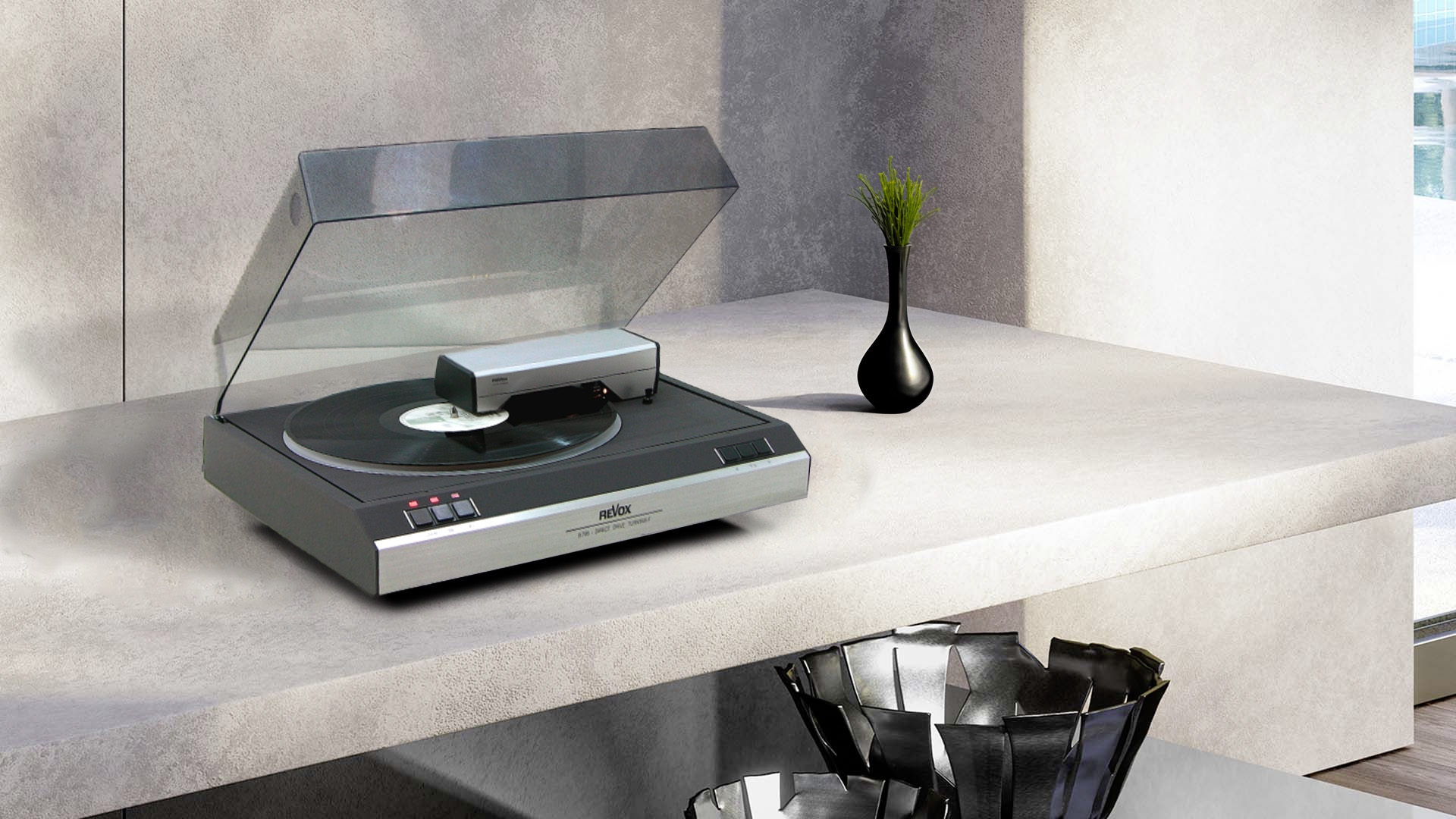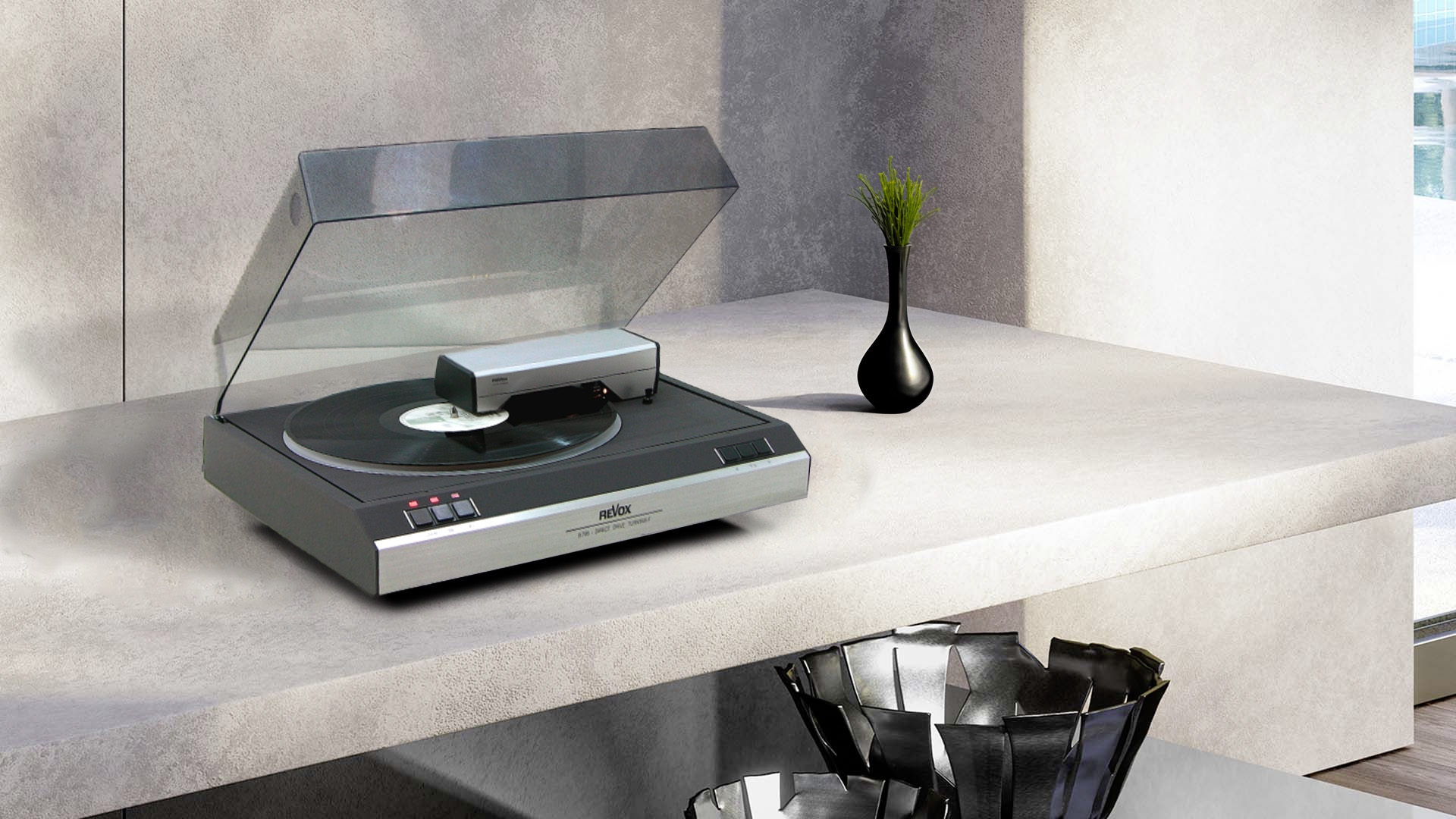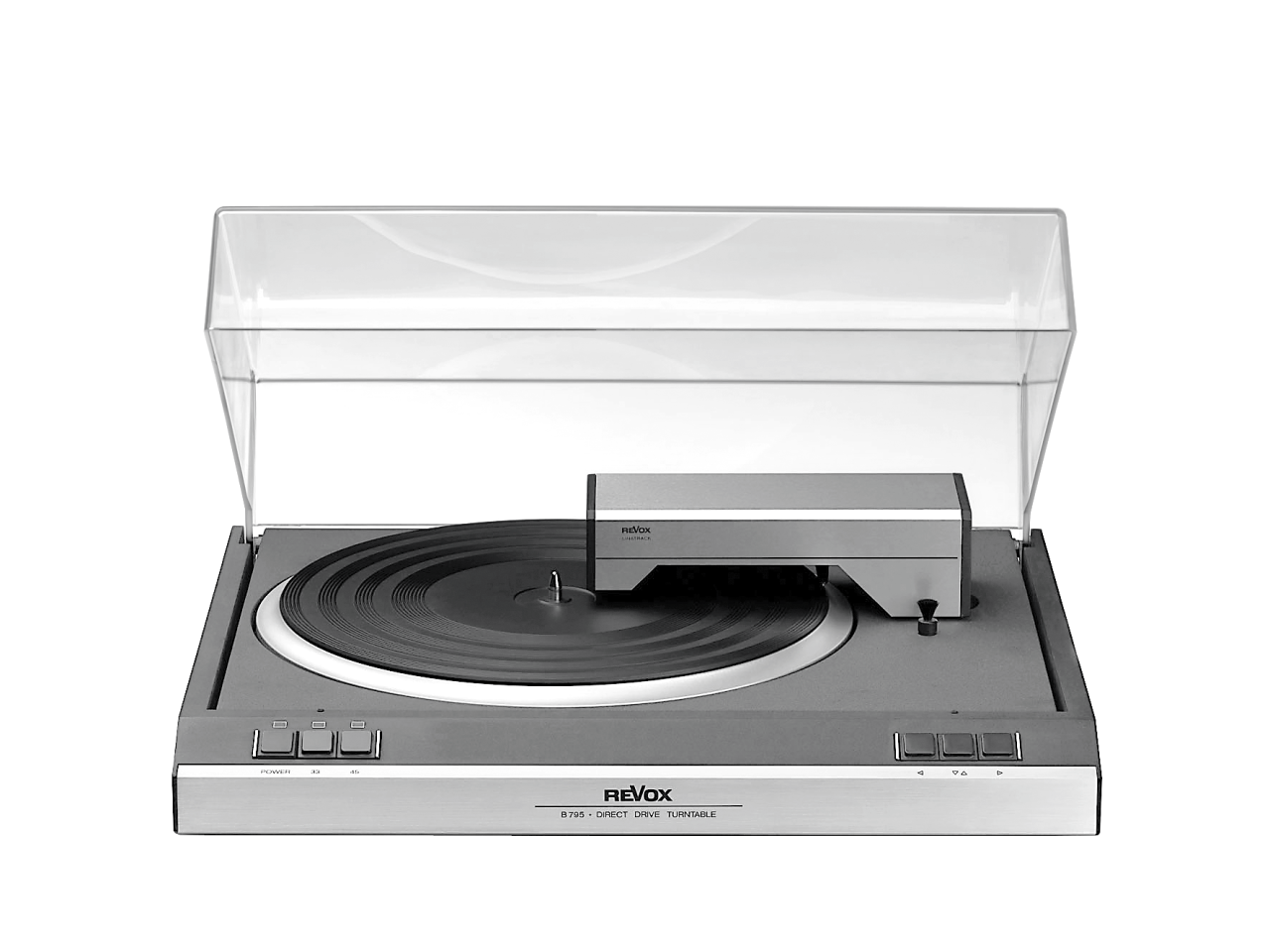 B795 Turntable
The Revox B795 is a quartz-controlled direct drive unit with a tangential short tone arm. The ultra-short "linetrack" tonearm is 4 cm long and weighs only 40g including the pickup cell. The tonearm is opto-electronically controlled, tangentially tracking by servo drive, just as a record was cut. The tonearm does not require an anti-skating device, as the tangential tracking means that no skating forces are generated and therefore no distortion or crosstalk occurs. The Revox B795 combines safety and simplicity of operation with the best playback quality, and its concept has been protected by three patents.
The B795 record player was built from 1979-1986. As a manufacturer, we have been reconditioning our Revox devices with original spare parts for decades. You will receive the B795 record player from us completely refurbished and reconditioned.
The B795 will be equipped with a new Audio Technica VM530 cartridge. Cabinet parts are newly painted (Nextel lacquer).
The impressive end result is a product in mint condition.
After ordering, you will receive a corresponding certificate.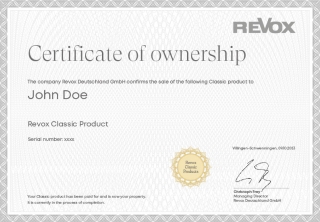 The unit has a 2-year warranty.
Technical details
dimensions
weight (kg): 9.1
depth (mm): 142
height (mm): 395
width (mm): 449
Year of construction
1979-1986
power consumption
max. 30 W
outer dimensions
449 x 142 x 395 mm (WxDxH, hood closed)
Drive
Quartz controlled direct drive
Turntable
Diameter 313 mm, weight 2.1 kg
Tangential tracking error angle
< 0,5 degrees
Recommended load impedance
47 kOhm/350 pF (220 pF in cable)
Technical details
dimensions
weight (kg): 9.1
depth (mm): 142
height (mm): 395
width (mm): 449
Year of construction
1979-1986
power consumption
max. 30 W
outer dimensions
449 x 142 x 395 mm (WxDxH, hood closed)
Drive
Quartz controlled direct drive
Turntable
Diameter 313 mm, weight 2.1 kg
Tangential tracking error angle
< 0,5 degrees
Recommended load impedance
47 kOhm/350 pF (220 pF in cable)